Seed Potato Grower of the Year
Congratulations to Louis Claassen Family Trust for winning the prestigious Bayer Seed Grower of the year award, awarded at the Seed Potato Growers' Forum on 17 September 2019.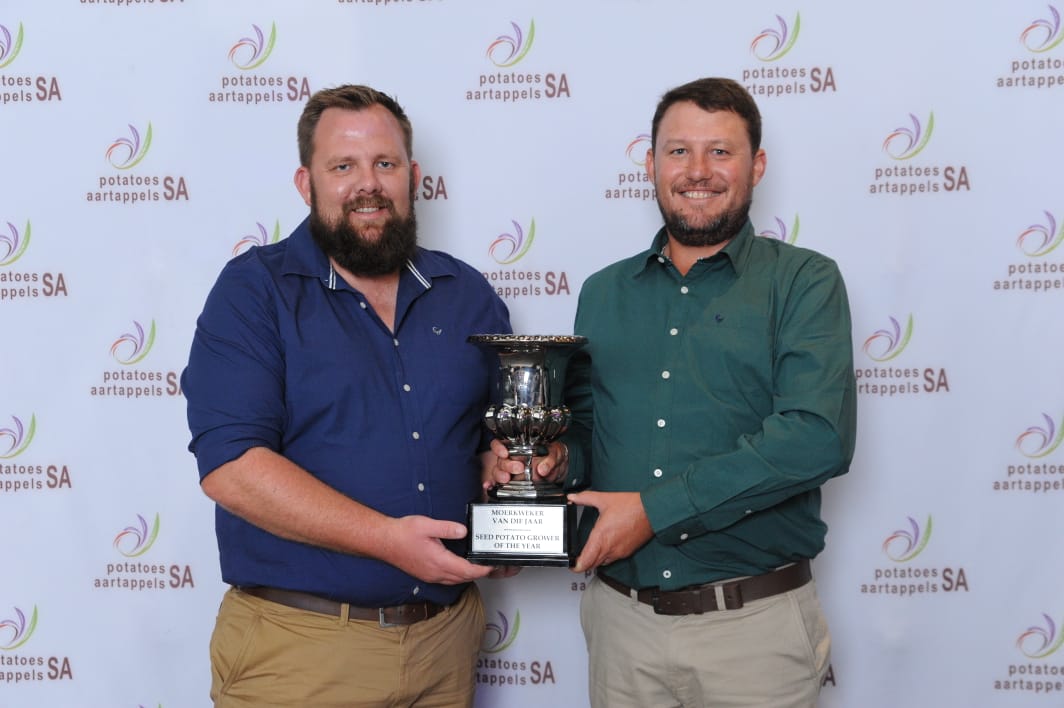 From left to right: Potato Certification Service official, André Murray with the Bayer Potato Seed Grower of 2019, Louis Claassen of Louis Claassen Family Trust.
Finalists of 2019: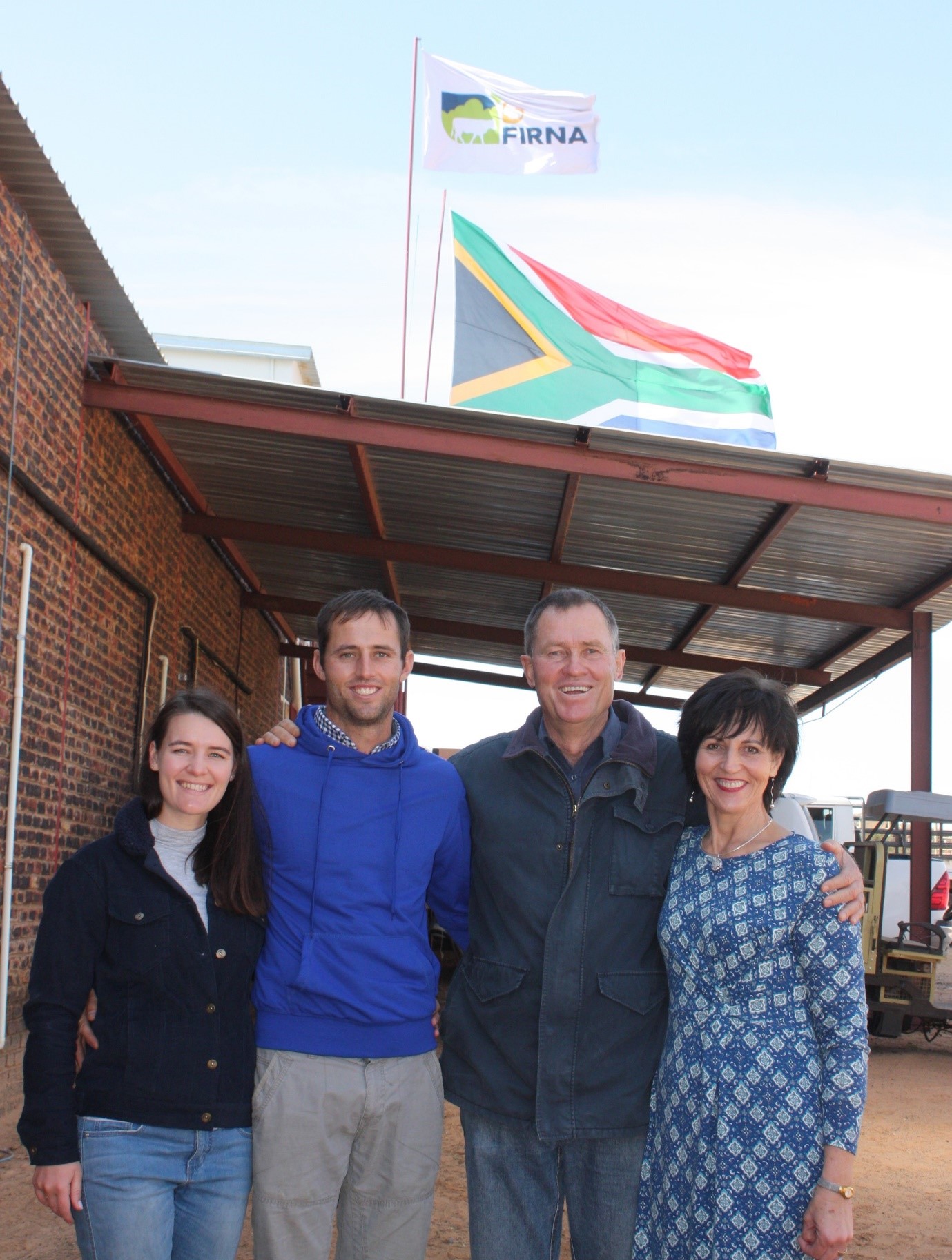 L 002 | Firna (Pty) Ltd.
Frans Michiel Engelbrecht
From left to right: Benice, Michiel, Frans and Irna Engelbrecht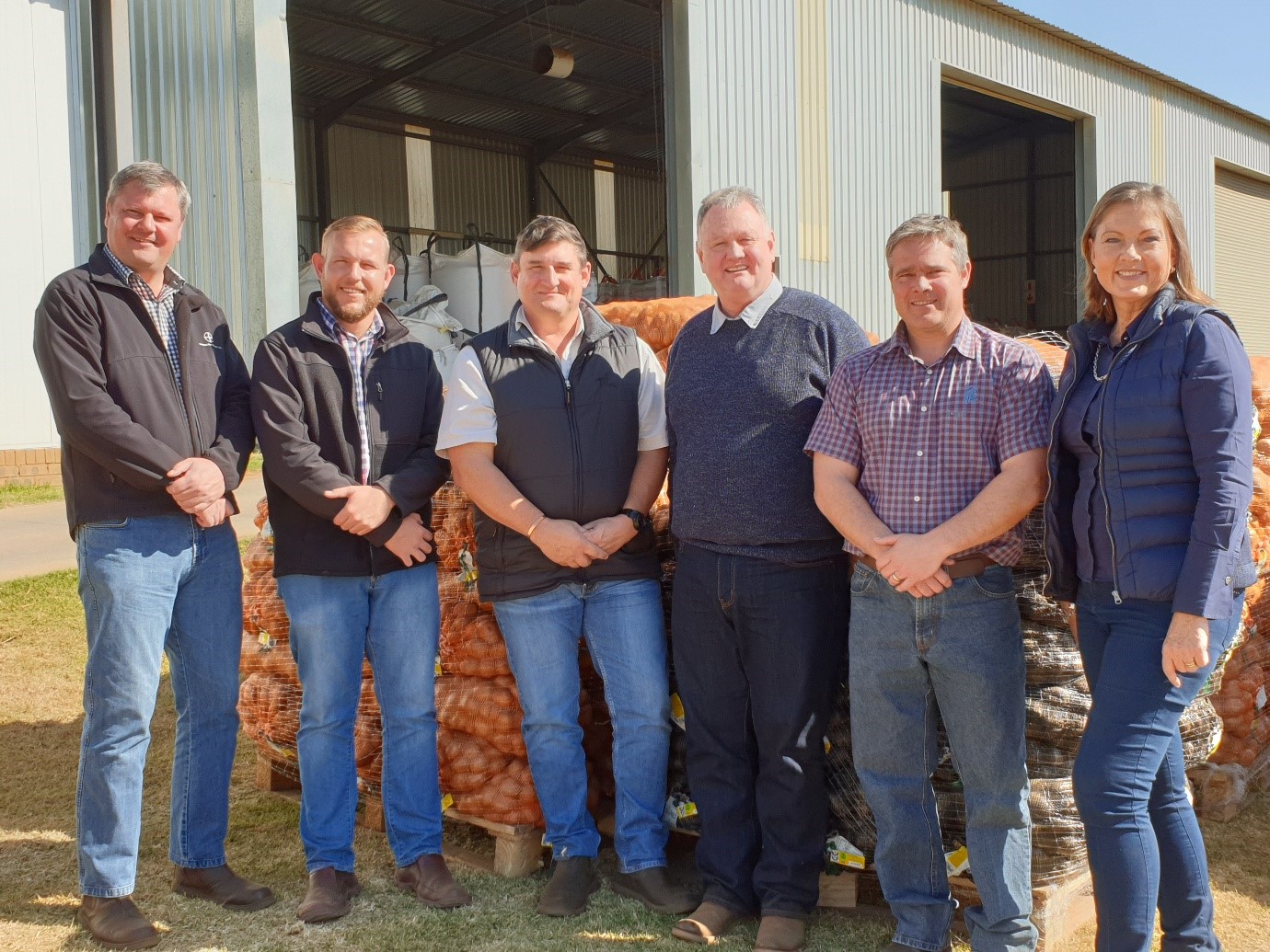 N 058 | Pidelta (Pty.) Ltd.
Dean Brown
From left to right: The evaluation panel: Mynhardt Noëth (Bayer), Johan Germishuys (PCS Certification Official), Dean Brown (Director: Pidelta), Adv. Les Kügel (ICCSP Chair), Ferdus Erasmus (PCS Regional Manager) and Sanette Thiart (PCS Managing Director)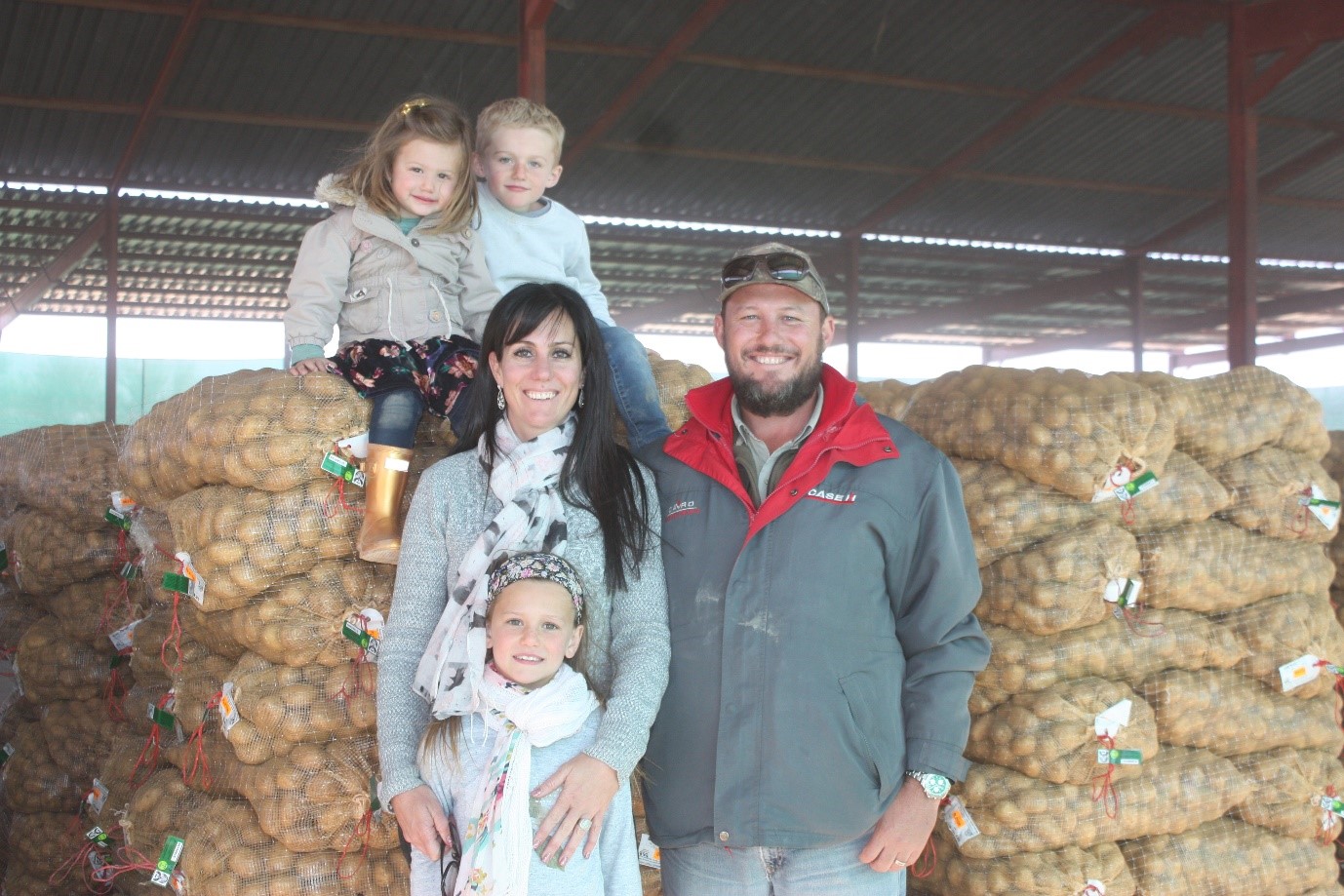 W 039 | Louis Claassen Familie Trust
Louis Claassen
Louis Claassen and family